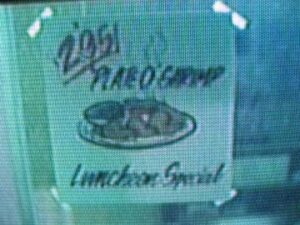 There were 325 comments on my previous post the last time I checked. I haven't read all of them. But a number of them appear to be discussing the matter of Enlightenment. Someone said that Zen is definitely a religion because it promises Enlightenment, which is the freedom from suffering.
I never really understood that. My teachers never said anything remotely like, "This practice will bring you to Enlightenment, which is freedom from suffering." The only places I ever saw or heard statements like that were in books and magazine articles that I did not trust, or from people who clearly had no idea what they were talking about. Those people and, of course, Yoda from Star Wars.
I can't tell you whether the practice of Zen will lead you to Enlightenment and relieve you from suffering. I've done this stuff for over thirty years now, though, so I may be able to say a little about what it seems to have done for me.
To me, meditation – zazen specifically – is a way to decrease some of the distractions of the mind. We don't realize, generally, how incredibly distracted we are by the processes going on in our own brains. But if you work on dealing with some of your distractions you discover that there was a whole world out there you had not noticed before because you were too distracted to perceive it. Do this for long enough and a shift in perception/understanding occurs. At least that's how it was for me.
I don't like words like "Enlightenment" or "kensho" or "satori" or "awakening" or any of the other terms commonly used to refer to what happens after you do this process for a long time. They're inaccurate and misleading. However, after years of doing this process I had a number of interesting shifts in my understanding of things. There was one major shift and countless clusters of others that accompanied it and that keep on occurring even now.
People tend to picture these experiences as a change from confusion to certainty. In a sense that's kind of the way it is. But the certainty is more about what's not true than about what is true.
For example, before this stuff started happening to me, I would have pictured Enlightenment as giving me, among other things, certainty about whether there is or is not a God and whether there is or is not life after death. I thought the answer would be either yes or no. How could there be any other answer to questions like that?
Now I comprehend that there is another answer and that is; "framing such questions in the form that requires a yes or a no as an answer is absurd."
The problem is that EVERYONE HATES THAT ANSWER. You hate it. I hate it. The Pope hates it. Pat Robertson hates it. Richard Dawkins hates and despises it so much he hacks up a giant phlegm ball and spits on it. Deepak Chopra hates it more than Oprah does. You will never make big money with that kind of answer.
I understand now that the very way I was trained to think and to communicate my thoughts to others does not allow for me to answer these questions any better than that. There is no linguistic solution to this particular problem. When I say that there is certainty, that's what I'm referring to. This aspect of the problem is certain.
Language communicates common experience. If you have seen a plate of shrimp and I have seen a plate of shrimp, then when I say "plate of shrimp" to you, you have some idea what I'm talking about. But if you said "plate of shrimp" to an inhabitant of the planet Mephiras in the Andromeda Galaxy, zhe would have no idea what you were talking about.
Sometimes, if I'm talking to someone else who has sat with their own minds for a few decades, I can discuss matters like this and can communicate about them. But I can't put straightforward answers to these kinds of questions into a blog or a book. I've tried. Dogen tried. Lots of people have tried. It doesn't work. The questions themselves make it impossible. Although if you sit for a long time observing your own mind, you can sometimes read things like the stuff Dogen wrote (to take one specific example) and they'll make sense to you.
So that's Enlightenment in 200 words or less. What about suffering? Does this practice lead you to freedom from suffering?
Well… my friend Logan died last year and that made me very sad. It still does. A couple months ago I caught a cold and I felt like shit for a few days. Next time I catch a cold, the same thing will happen. I sometimes wish I had things I don't have. I sometimes wish I did not have things I do have. I dislike doing certain things that I nevertheless must do, like my taxes. And so on and on.
What would relief from suffering look like? Would it look like Father Yod in his swimming pool full of naked girls? Would it look like Neem Karoli Baba sitting under a blanket with a bunch of people asking him questions and feeding him oranges? Would it look like Tom Cruise in a mansion in Beverley Hills with enough money and fame to buy him anything on eBay or Craig's List? Would it look like Krishna, perpetually beautiful and immortal?
What are you asking for when you ask for an end to suffering? Do you even know? Maybe you do, but I don't.
Are you asking for a way in which you can do your taxes and enjoy it? Are you asking for a way in which you can have cancer and yet not feel shitty? Do you think that exists? Do you wish it existed? Will wishing it existed make it so?
Don't fill my comments section up with answers. Thanks.
UPCOMING EVENTS
April 3, 2015 Pomona, CA Open Door 2 Yoga 6 pm 163 W 2nd St, Pomona, California 91766
April 24-26, 2015 Mt. Baldy, CA 3-DAY ZEN & YOGA RETREAT
May 16-17, 2015 Nashville, TN 2-DAY RETREAT AT NASHVILLE ZEN CENTER
July 8-12, 2015 Vancouver, BC Canada 5-DAY RETREAT at HOLLYHOCK RETREAT CENTER
August 14-16, 2015 Munich, Germany 3 DAY ZEN RETREAT
August 19, 2015 Munich, Germany LECTURE
August 24-29, 2015 Felsentor, Switzerland 5-DAY RETREAT AT STIFTUNG FELSENTOR 
August 30-September 4, 2015 Holzkirchen, Germany 5-DAY RETREAT AT BENEDIKTUSHOF MONASTERY
September 10-13, 2015 Finland 4-DAY RETREAT
ONGOING EVENTS
Every Monday at 8pm I lead zazen at Silverlake Yoga Studio 2 located at 2810 Glendale Boulevard, Los Angeles, CA 90039. All are welcome!
Every Saturday at 9:30 am I lead zazen at the Veteran's Memorial Complex located at 4117 Overland Blvd., Culver City, CA 90230. All are welcome!
Registration is now open for our 3-day Zen & Yoga Retreat at Mt. Baldy Zen Center April 24-26, 2015. CLICK HERE for more info!
Plenty more info is available on the Dogen Sangha Los Angeles website, dsla.info
*   *   *
Are you suffering from too much money? Relieve your suffering with a donation to the continuing operation of this blog!