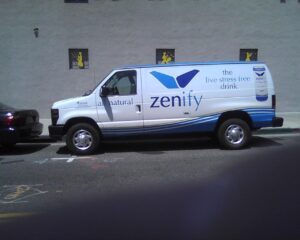 Lots of people commented on my previous post that Ryushin Sensei was asked to leave Zen Mountain Monastery not because everyone at ZMM is a prude but because his conduct violated the monastic code. I wasn't trying to address that aspect in my previous piece, but rather the way in which people uninvolved in ZMM's business seemed to be taking the news.
But with that as a lunching point, I thought I'd try and explain what I think Zen is.
To me, Zen is a communal practice of individual deep inquiry.
Throughout history there have been people who were concerned about the deeper meaning of existence. There are many ways to try to figure that stuff out. Some study science, some study psychology, some study by writing books or poems, or by playing music or sports, and so forth.
Among those seekers, there is a certain class of people who try to understand the human condition by sitting very quietly and simply observing themselves in action. The Buddha was one of these.
The Buddha had his great revelation after he split from the group of five fellow meditators he'd been wandering with. After his great awakening he decided to try to tell those guys about it and maybe teach them how he'd come to the understanding he'd discovered. Those five guys became the world's first Buddhists.
Everything that has come along since then in the realm of what we now call "Buddhism" is based on that series of events. We need to always remember how it began.
Although you can, and I think ought to, do zazen alone, that larger thing we call Zen Buddhism is a communal practice. It's not something you do by yourself. And yet we have no doctrines and no belief system.
That's kind of weird. Every church I ever visited was all about doctrines and beliefs. As far as I'm aware most Hindu temples, mosques and synagogues are too. In fact there are a number of forms of Buddhism where they are very concerned that all members share a common set of beliefs and can recite the basic doctrines of their form of Buddhism on cue.
But my teachers never made any effort to get me to memorize doctrines or creeds or to make me believe what they believed. Noticing this has led me to form a different sort of vision of what we're doing when we participate in this practice.
When we come together to sit on our cushions and stare at the walls, we don't look to anyone else to frame our experience for us. We don't, for example, do guided meditation sessions in which a leader tells us what to focus on or how to breathe. We are left to discover for ourselves whatever it is we might discover.
It's just as if we've climbed up to the top of a mountain or entered a deep cave to get away from all distractions and focus on ourselves. But – very significantly – we are not on the top of a mountain or deep in a cave, and we are not alone. Instead, we're in a temple, a rented yoga studio, a house, or wherever we've found to gather. And we are with a group of others who are similarly interested in this kind of deep inquiry into what it means to be human.
We don't try to impose what we find on each other. Even the person who leads the group does not try to impose what she or he has discovered on anyone else there. We regard every person's unique experience of themselves to be fully and equally valid.
However, in order to establish a space that is somewhat like what one would find if one were to climb to the top of a mountain or enter a deep solitary cave by oneself, we have to set up some rules about how to conduct ourselves within the space we have chosen to do this.
Very basically, we have to be quiet and respectful so that everyone involved can get on with the business of studying themselves.
That, to me, is the ultimate objective of any Zen space – to provide as adequate a place as possible for people to sit quietly together and look deeply into themselves. The people who come to such spaces come because they want two basic things. They want to search within themselves and they want to do this with others, not alone.
Unlike any other religion I know of, the rules in Zen are strictly about how to conduct ourselves in the spaces in which we gather together to work on ourselves.
To take what seems to be a favorite example, let's look at the Buddhist ideas about homosexuality. For many religions, homosexuality is forbidden as a sin. For Buddhists, homosexuality is only addressed in terms of how homosexual activities can be disruptive in shared spaces where people come to study themselves.
There are no rules saying that you can't have gay sex. There are only rules saying that you can't have gay sex while undergoing meditation training in a communal setting and only because that activity makes all kinds of weird noises and potentially sets up uncomfortable social interactions. Furthermore, it's not just homosexual sex that's disallowed in these settings; all types of sex are similarly against the rules. But once you leave that setting you can do whatever you like.
Every other rule that we establish in our communal spaces of individual deep inquiry is established for the very same reason; to make sure everyone involved can focus on what we've all come together to focus on.
An interesting thing happens when we do this together. Without ever getting indoctrinated into a common set of beliefs, we find that we start to align with each other, like magnetized pieces of metal. You begin to discover that all human beings are very, very similar. You discover that your most fondly held belief systems are actually entirely superficial, no matter how deep they appear to be. You discover that what is truly important is shared with everyone and everything you encounter.
Practicing Zen simply means to come together in this spirit and learn how best to allow each other the proper space to find it for ourselves. We have rules and codes of conduct, but only in order to allow the space for this individual inquiry and never to try to impose a belief system or way of life upon anyone else.
*   *   *
Every Monday at 8pm I lead zazen at Silverlake Yoga Studio 2 located at 2810 Glendale Boulevard, Los Angeles, CA 90039. All are welcome!
Every Saturday at 9:30 am I lead zazen at the Veteran's Memorial Complex located at 4117 Overland Blvd., Culver City, CA 90230. All are welcome!
Plenty more info is available on the Dogen Sangha Los Angeles website, dsla.info
*   *   *
I really need your kind donations in order to keep doing this blog. Every little bit helps. Thank you!