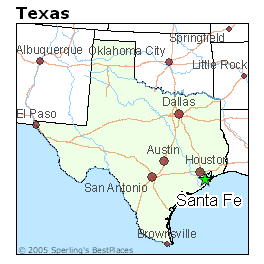 First off, I'm sorry I have not been updating this blog lately. I've been working on a new book and I wanted to get a first draft done before leaving for Europe this weekend. Speaking of Europe, I'll be in Europe for a month starting next week. The dates are listed below as well as on the EVENTS page. All of these events are still open to participants, so please join me.
There was yet another school shooting in the United States today. This one was in Santa Fe, Texas.
As I've mentioned a number of times, the family of a dear friend of mine were murdered in a mass shooting. I am not a fan of the gun lobby. I think it is possible that it might be a little too easy to get a gun in the United States. Maybe we should look into doing something about that.
For once, the President did not offer "thoughts and prayers." His advisors probably told him to avoid that phrase. It's not just this President who offers nothing more than thoughts and prayers. They all have. For decades. Including the ones the gun lobby told us were going to take everyone's guns away.
Instead of talking about guns, I want to talk about thoughts and prayers in general.
Religious people believe prayers are powerful. Atheists insist they mean nothing. Buddhists tend to be in the middle. As usual.
Buddhism does not accept the belief in a God who stands apart from the universe, who listens to our prayers and then responds to the ones he likes best. Yet, contrary to popular belief, Buddhists do pray. Even Zen Buddhists — the most atheistic of all Buddhists — pray sometimes.
There are two common ritual prayers you'll hear at Zen Buddhist temples. One is the Well Being Ceremony. In this ceremony, you state the names of people in the temple and/or their friends and relatives who are sick or otherwise in a bad way and pray for their well-being. The other is a ceremony in which you pray for the protection of the temple.
You might wonder why a religion that doesn't believe in God would pray for anything. And who are they asking to provide this protection and well-being?
Good question!
Different teachers would probably have different answers. Here's mine.
I think we are ultimately praying to ourselves. In praying to ourselves we direct the thoughts of our conscious, reasoning, rational mind toward that deeper, larger, unthinking part of our selves and ask that deeper, larger part for help.
That deeper, larger part of our selves is silent but powerful. Maybe even silent but deadly, sometimes. But definitely silent and definitely powerful.
It has far more power that the thinking, rational, reasoning part of our selves. And remember, it's the thinking, rational part of our selves that created the computer or phone you're reading this on, that put men on the Moon, that wrote the Constitution that gives high school kids the inalienable right to shoot up their classrooms.
Yet the silent part of our selves dwarfs all of that. It's so big and powerful it's almost like God. Maybe it is God, in some sense.
But it's up to us to do God's work. It's up to us to make the healing happen. It's up to us to provide that protection. There is no supernatural force that will intervene from outside. And yet, when that silent part of our selves gets to work it's almost like a supernatural force.
Thoughts are far less powerful than prayers. But the power of prayer has nothing at all to do with the supernatural.
And so, in that spirit, I offer my thoughts and prayers to those who were murdered today and to their friends and families, as well as to the victims of past shootings, and to those who will be victims of the next ones.
EUROPEAN TOUR 2018
May 23, 2018 TURKU, FINLAND TALK
May 24-27, 2018 HÄMEENLINNA FINLAND RETREAT
May 28, 2018 VIENNA, AUSTRIA TALK: The Art of Sitting Down and Shutting up
May 29, 2018 VIENNA, AUSTRIA TALK: Don't Be A Jerk -Applying Dogen's Teaching
May 30, 2018 VIENNA, AUSTRIA: Hardcore Zen Dharmatalk
June 1, 2018 MUNICH, GERMANY TALK
June 2, 2018 MUNICH, GERMANY DAY-LONG RETREAT
June 3-8, 2018 BENEDIKTUSHOF RETREAT near WURZBURG, GERMANY
June 10-13, 2018 DOMICILIUM RETREAT near MUNICH, GERMANY
June 17-20, 2018 HEBDEN BRIDGE, ENGLAND RETREAT
June 21, 2018 LONDON, ENGLAND TALK
June 23, 2018 LONDON, ENGLAND DAY-LONG RETREAT
***
The Angel City Zen Center is running a fundraiser right now to keep the center going.
***
I do not get any of what you donate to the Angel City Zen Center. If you want to support me directly, here's my Patreon page! And here is a link to donate through PayPal.
* * *
IT CAME FROM BEYOND ZEN and SEX SIN AND ZEN are now available as audiobooks from Audible.com! You can also get Don't Be a Jerk, Hardcore Zen, Sit Down and Shut Up and There is No God and He is Always With You in audio form — all read by me, Brad Warner!
ONGOING EVENTS
Every Monday at 7:30pm there's zazen at Angel City Zen Center (NEW TIME, NEW PLACE!) 1407 West 2nd Street, Los Angeles, CA, 90026 Beginners only!
Every Saturday at 10:00 am there's zazen at the Angel City Zen Center (NEW PLACE!) 1407 West 2nd Street, Los Angeles, CA, 90026 Beginners only!
These on-going events happen every week even if I am away from Los Angeles. Plenty more info is available on the Dogen Sangha Los Angeles website, dsla.info
* * *
I've got a new book out now! Stay up to date on my live appearances and more by signing up for our mailing list on the contact page!
* * *
I have a YouTube channel now! Check it out!
***
None of your ACZC donations will go to me. But your donations directly to me will! That's how I pay my rent. Every little bit helps. Those $5 and $1 dollar contributions add up!
Thank you very much for making this blog possible! Your donations are my main means of supporting my teaching. If you find a little bit of truth in what I'm saying remember that even a small donation helps. Thank you!