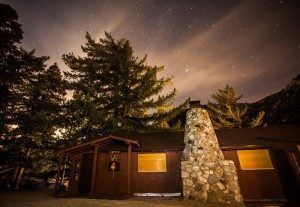 October 26-28, 2018 I am leading a Zen and Yoga retreat at Mount Baldy Zen Center. The full information including the price and schedule is available at this link.
You should be there.
If you're serious about Zen practice, you ought to be going to at least one retreat every year. The ones I lead are the best. Hands down. No comparison. We offer the best balance of serious and dedicated practice as well as a schedule that's do-able even for absolute beginners. Plus we won't harsh the whole thing at the end by holding a noisy dance party.
The theme for this year's autumn retreat is an essay by Dogen called Zenki or "The Total Activity of Life and Death." My first teacher Tim McCarthy thought a better title for this one was "The Whole Shebang."
This is one of Dogen's shortest, yet most profound pieces of writing. It was first delivered as a speech at the castle of a samurai lord. So it was intended not for monks, but for busy laypeople who had a lot to deal with apart from just meditating all day long. This makes it especially useful for people living in the USA today.
I've been working on a paraphrasing of this essay that I will debut at the retreat. Here are a few excerpts from the work in progress:
*
There are a bajillion realities inside you. Among these there is life, and there is death. Just quietly think about it for a bit. Is your own present life and the bajillions of realities within it part of life itself or not part of life itself? There isn't a single instant or a single real occurrence that isn't part of life itself. There's not a dog-goned thing or even so much as one state of mind that is not part of life itself.
Life is kind of like a guy on a boat. On this boat, I unfurl the sail, I steer with the rudder, I use the pole to shove off. But at the same time, the boat carries me, and there is no me beyond the boat. Because I'm sailing on it, the boat becomes a boat.
Let's closely study this mysterious moment right here and now. In this mysterious moment, there's nothing but the world of the boat. The sky, the water, and the shore have all become the time of the boat. Which is totally not like times when I'm not on the boat.
So life is what I make it, and I am what life makes me. While I'm sailing on the boat, my body, my mind, and everything that surrounds me are the whole shebang of the boat. The entire Earth and all the universe are the whole shebang of the boat. What I'm trying to say is that life itself is I myself, and I myself is life itself.
And old timey Zen dude once said, "Life is the whole shebang. Death is the whole shebang."
We should really look into these words. Here's what they mean to me: When he says "Life is the whole shebang" it means that there's no beginning or end to life. Life is the entire Earth and the whole universe. Even so, this doesn't interfere with life being the whole shebang and it doesn't interfere with death being the whole shebang either.
When death is the whole shebang, it's also the entire Earth and the whole universe. Even so, that doesn't stop life from being the whole shebang, and it doesn't stop death from being the whole shebang either.
Life doesn't get in the way of death, and death doesn't get in the way of life.
The entire Earth and the whole universe are right there in life, and they're also right there in death.
*
There's more to it than that. It's three whole pages long! We will be looking at three different translations. None of these, unfortunately, is available on line right now. But I've put some links below to a few translations that are available on the interwebs. The standard translations are all very similar, so you can get a sense of the essay from the translations I've linked to.
The news media is going crazier and crazier as the midterm elections get closer. We're all going to need a break by the time the retreat rolls around. When you're up on Mt. Baldy, your cell phones won't work and you won't be able to get a WiFi connection. Take advantage of that while you can!
Again, we are a super user-friendly retreat. You won't be beaten with a stick or even a wet noodle.
Just do it!
If you want to study up on Dogen's essay before the retreat, here are a few resources:
Ven. Anzan Hoshin Roshi and Yasuda Joshu Dainen Roshi's translation
Talk about Zenki by Mel Weitsman of Berkeley Zen Center
Nishijima Roshi's translation is available from Amazon
Bonus: A French translation!
UPCOMING EVENTS
October 26-28, 2018 3-DAY ZEN RETREAT AT MT. BALDY ZEN CENTER
***
The Angel City Zen Center is running a fundraiser right now to keep the center going. Please help them out!
***
I do not get any of what you donate to the Angel City Zen Center. If you want to support me directly, here's my Patreon page! And here is a link to donate through PayPal.
* * *
IT CAME FROM BEYOND ZEN and SEX SIN AND ZEN are now available as audiobooks from Audible.com! You can also get Don't Be a Jerk, Hardcore Zen, Sit Down and Shut Up and There is No God and He is Always With You in audio form — all read by me, Brad Warner!
ONGOING EVENTS
ALL THESE EVENTS TAKE PLACE WHETHER I'M THERE OR NOT.
Every Monday at 7:30pm there's zazen at Angel City Zen Center (NEW TIME, NEW PLACE!) 1407 West 2nd Street, Los Angeles, CA, 90026 Beginners only!
Every Saturday at 10:00 am there's zazen at the Angel City Zen Center (NEW PLACE!) 1407 West 2nd Street, Los Angeles, CA, 90026 Beginners only!
These on-going events happen every week even if I am away from Los Angeles. Plenty more info is available on the Dogen Sangha Los Angeles website, dsla.info
* * *
I've got a new book out now! Stay up to date on my live appearances and more by signing up for our mailing list on the contact page!
* * *
I have a YouTube channel now! Check it out!
***
Your PayPal donations and my Patreon page are how I get paid! Every little bit helps. Those $5 and $1 dollar contributions add up!
Thank you very much for making this blog possible! Your donations are my main means of supporting my teaching. If you find a little bit of truth in what I'm saying remember that even a small donation helps. Thank you!