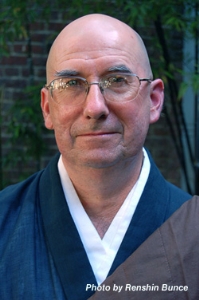 My friend Myogen Steve Stückey Roshi, abbot of San Francisco Zen Center passed away this morning. I will miss him.
Steve was a good guy and not at all like what one expects from a Zen master type, especially one who is the abbot of a major American Zen center. He was always really straight forward and unpretentious, highly approachable. I can't say I knew him well. But I always liked him a lot.
I don't have much more to say than that. A whole lot has been going on that I'd like to blog about but haven't had the time. I ordained four priests, I got robbed on Christmas Day, stuff like that.
We'll hold a small memorial for Steve at our usual zazen thing this coming Saturday at Hill Street Center at 10 am (237 Hill St., Santa Monica, CA 90405).